PDQ is excited to introduce the new SM Series – a Grade 3 light commercial cylindrical lock for multi-family housing, hospitality and assisted living applications. It's an excellent alternative to the residential-grade tubular locks typically used in such applications. The SM Series is a stronger, more versatile lock that's suitable for both new construction and retrofits. Compared to tubular locks, the SM is competitively priced and offers far more value. Design benefits include:
A kick-off feature – required on many privacy doors and not found on tubular locks
4 mechanical functions – privacy, passage, entry, single dummy
Easily retrofits all competitors' door preps (161 prep)
Adjustable backset: 2-3/8" – 2-3/4", Doors: 1-3/8″, 1-3/4″ thick
2-3/4" Rose fits narrower stile doors
More durable than a tubular lock
The SM Series provides commercial door lock quality in hotel and multi-family applications for just a little more than the cost of an ordinary tubular lock.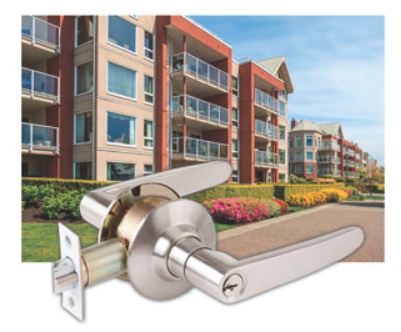 Click HERE for more information.